Capiz Paper Shell Bead Curtain
Posted on Dec 8th, 2011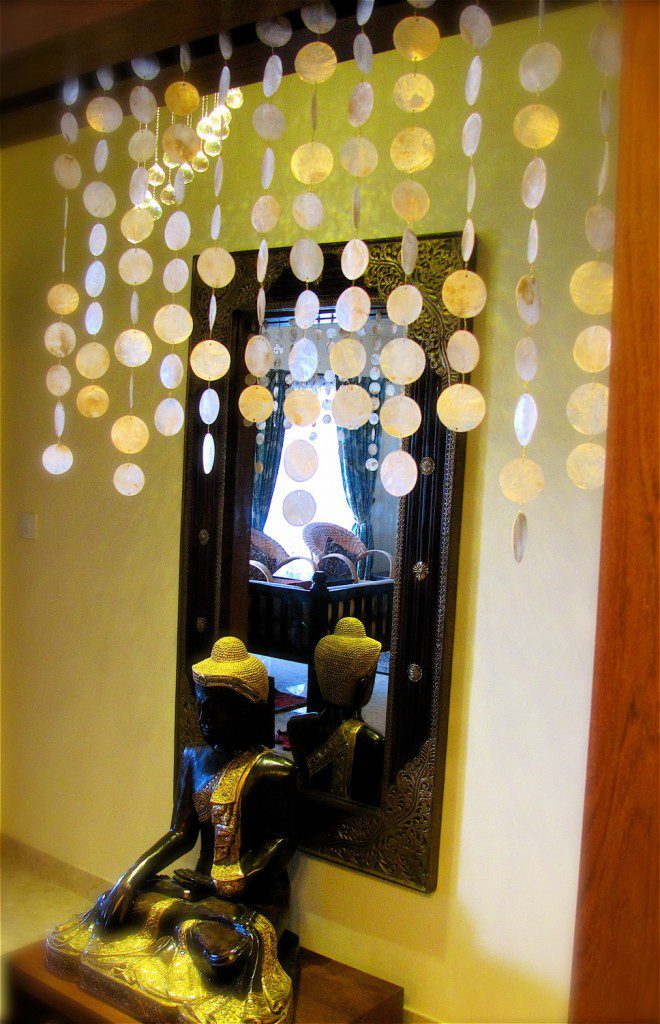 Capiz Bead Curtains are made up of large flat paper/capiz shell beads that have a pearl off-white finish. These beads come in various sizes between one and a half and two and a half inches.
The benefit of these curtains is that they are light weight and translucent and blend in beautifully with any interiors. They are also very affordable given their size and space coverage and can be used to fill large spaces.
The bead curtain images below are of the Nair family home.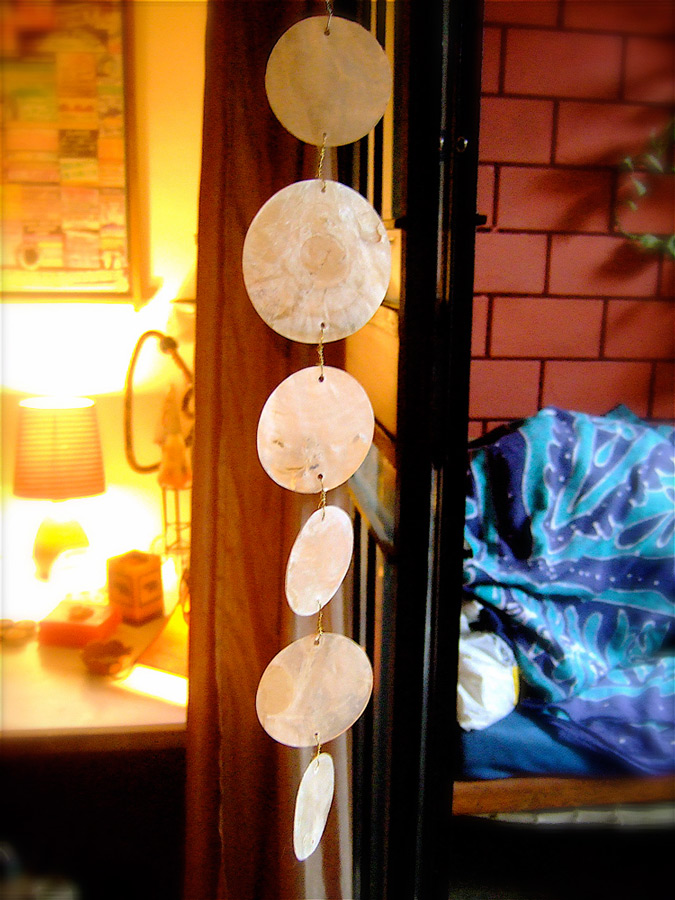 Other shell beads available are White Square Shell & Glass Bead Curtain and Brown Square Shell & Glass Bead Curtain.
Other White Bead Curtains are the Acrylic Crystal Curtain and Acrylic Pearl Curtain.