Sreeti Mondol, Director & Principal Designer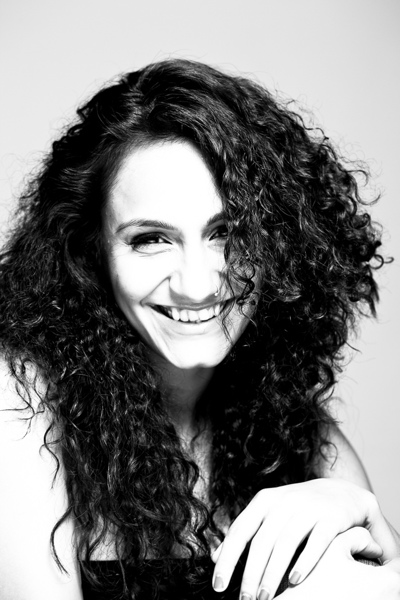 Memories of a Butterfly (MOAB) – design in beads, and its product is a reflection of who I am but mostly who I aspire to be. It is free spirited, boundless in creativity, buzzing with excitement & opportunity, yielding yet strong at the core, constantly evolving, attractive & unique, unpretentious and grounded in purpose.
It is the uniqueness of the bead curtain that allows me to create an edge by exploring extensively, in style, material, dimensions and design. The reward is in happy customers who wouldn't have imaged the joy a spectacular bead curtain can give them.
"I am a curious explorer and a keen adventurer born in Trivandrum, brought up in Delhi and Philippines, lived in London and now Bangalore, traveled across India, Europe and USA, and of Bengali-Kashmiri-Rajasthani-Uttar Pradeshi descent. I can only hope that at least a fraction of my fascinating experiences transcend into my designs."
For over 15 years creating excellence in bespoke Beaded Curtains & Hanging Sculptures.

Over the years we have created a wide range of designs, through technique that we have perfected, to produce these uniquely gorgeous Hanging Sculptures.

One of the few companies in the world Custom Designing these handmade pieces. 

Memories of a Butterfly Beaded Curtains are beautiful as Screens, Room Dividers, Window and Door Curtains, and Chandeliers.
What you get when you buy 'Memories of a Butterfly' Beaded Curtains & Hanging Sculptures!
ART & DECOR
> Each exquisite Interior Design Beaded Curtain by Memories of a Butterfly is completely unique in design.
> These bespoke beaded curtains are hand-made and each bead is placed with precision to create the ultimate mosaic of design.
HIGH-END / HIGH-QUALITY
> You can choose from not only a variety of bead colors and color combination but also designs ranging from ombre, block, striped, aztek, bold and many others.
 > These interior design beaded curtains and hanging sculptures are made from high grade materials ranging from hand-made glass to factory glass and acrylic crystals.
> The crystals used in Memories of a Butterfly Beaded Curtains are of high cut color and clarity.
WINDOW BEADED CURTAIN / DOOR BEADED CURTAIN / DOUBLE DOOR BEADED CURTAIN
> Our Beaded Curtain Collection presents a variety of shapes and sizes in beaded curtains. You can select from window beaded curtain size to single door beaded curtain and double door beaded curtain.
> Or you can customize the beaded curtain to any size or dimension that your space requires.

ROOM DIVIDER / SCREEN / PARTITION (Residential & Commercial Spaces)
> Beaded Hanging Sculptures are perfect partitions as screens and room dividers and ideal for home decor and commercial spaces in Interior Design.
> The beaded curtain can be used by Architects and Interior Designers for spaces that require to be covered or camouflaged or to create cozy nooks in homes.
> The Memories of a Butterfly Beaded Curtain Collection is a perfect solution for commercial spaces like hotel lobbies, restaurants, SPAs, boutiques and reception areas, where the curtains are not only art pieces to create ambiance but also have utility value in creating private seating areas and covering passages.
LONGEVITY, DURABILITY & EASE
> Most importantly our Interior Design Beaded Curtains are all walk-though curtains, extremely durable as we use high-end double monofilament strings.
> The Memories of a Butterfly Beaded Curtain is easy to hang with each string being strung on a 1inch steel ring and the curtain being delivered as a single unit. All that you need to do is hang the beaded curtain on a curtain rod like you would do with any cloth curtain.
> Our beaded curtains are low maintenance and only need occasional dry dusting.
Essentially, you will get to love and enjoy one of these exquisite bespoke beaded curtains for a very long time, and have their unique beauty, and play with color and light, create unimaginable visions in your decor.