NEW Copper Wire Glass Bead String Bead Curtain
Posted on Apr 18th, 2017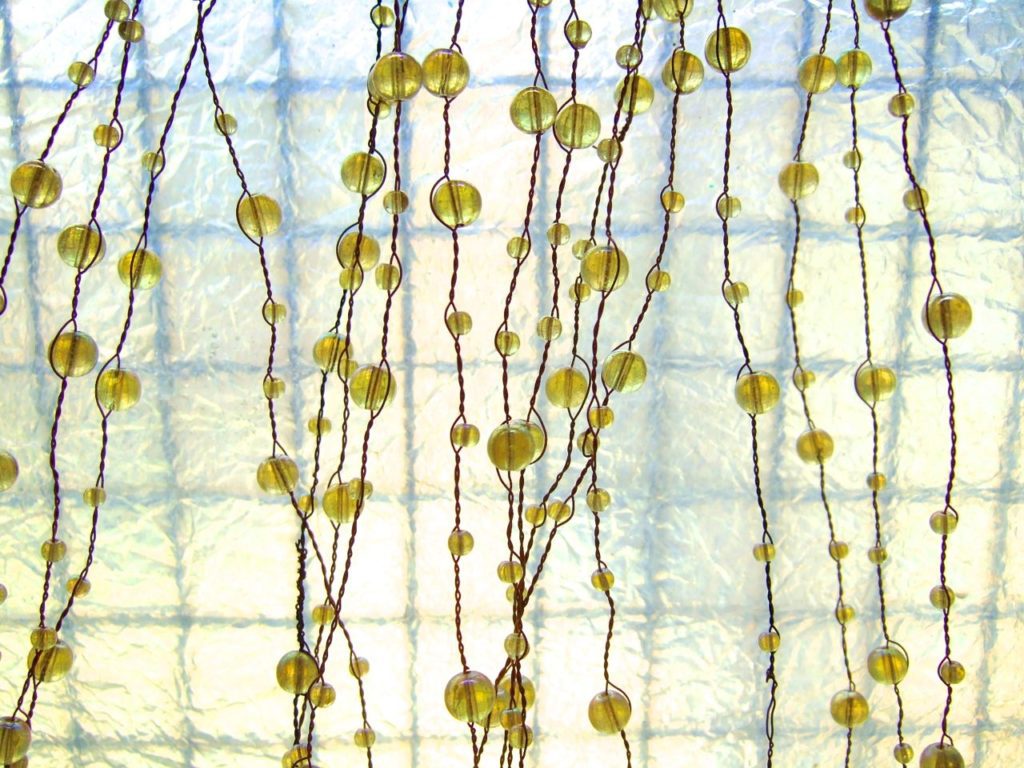 Introducing our latest Copper Wire Glass Bead Strings. These beautiful bead curtain strings can be made/cut to size and come in spools. They are ideally used within a frame where they can be strung creating various densities and textures (as seen in images here) or they can even be hung tight/taught and straight creating a structured screen.
The Copper Wire Glass bead strings are available in various colors and stunning color combinations, we have sampled here Rainbow Champagne, Rainbow BlueGreen and Pearl Black and White.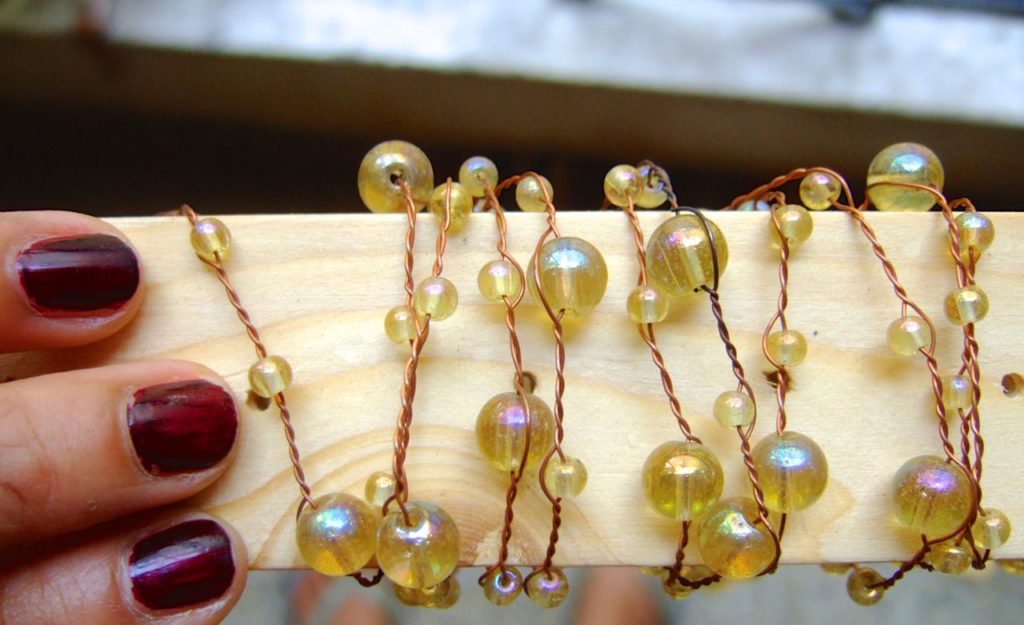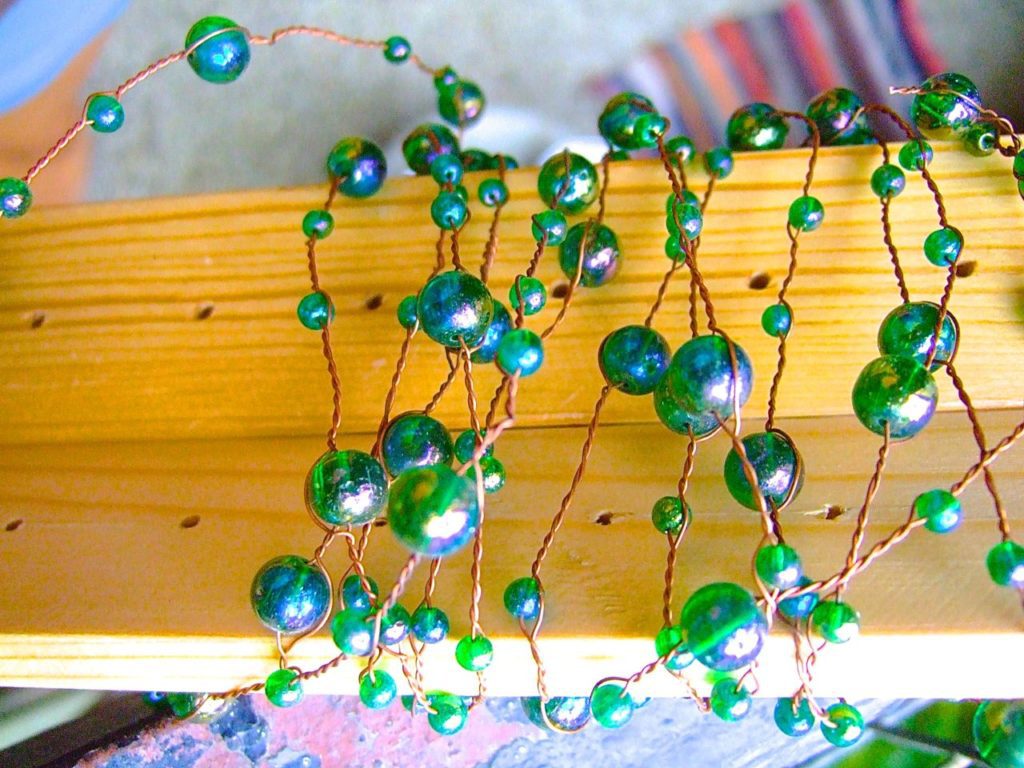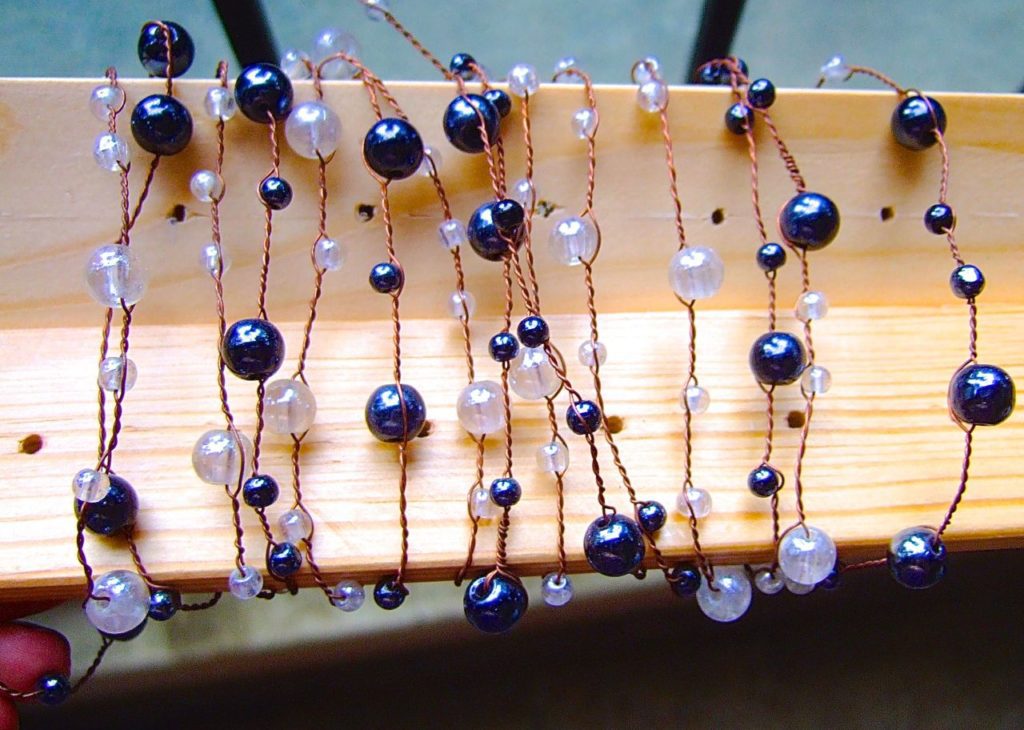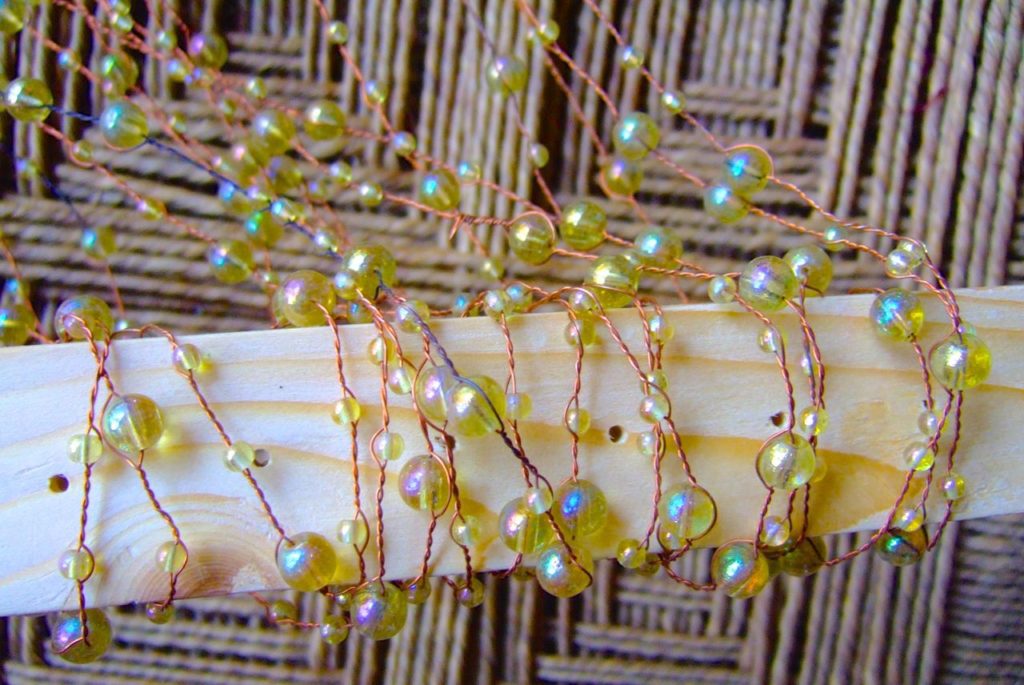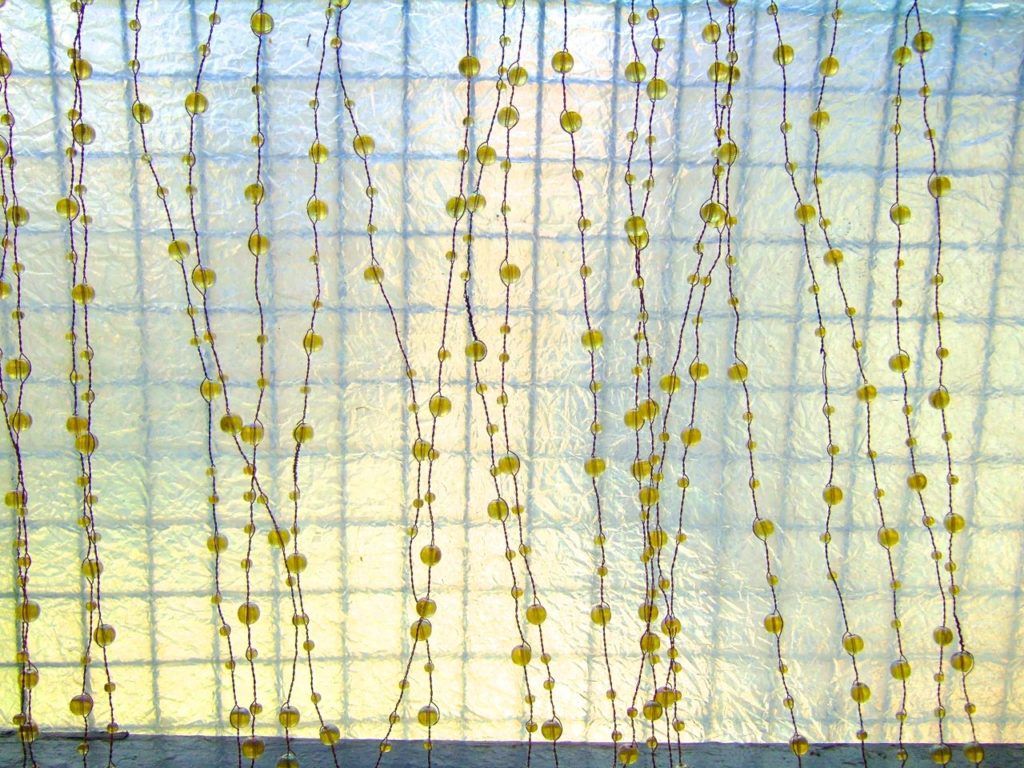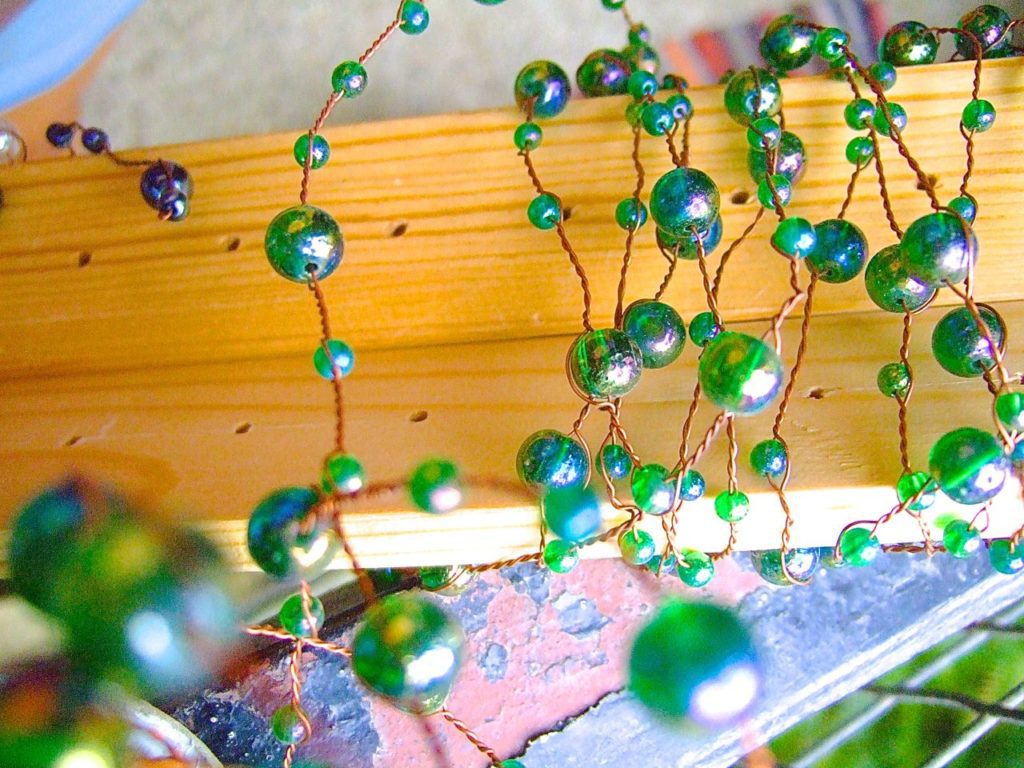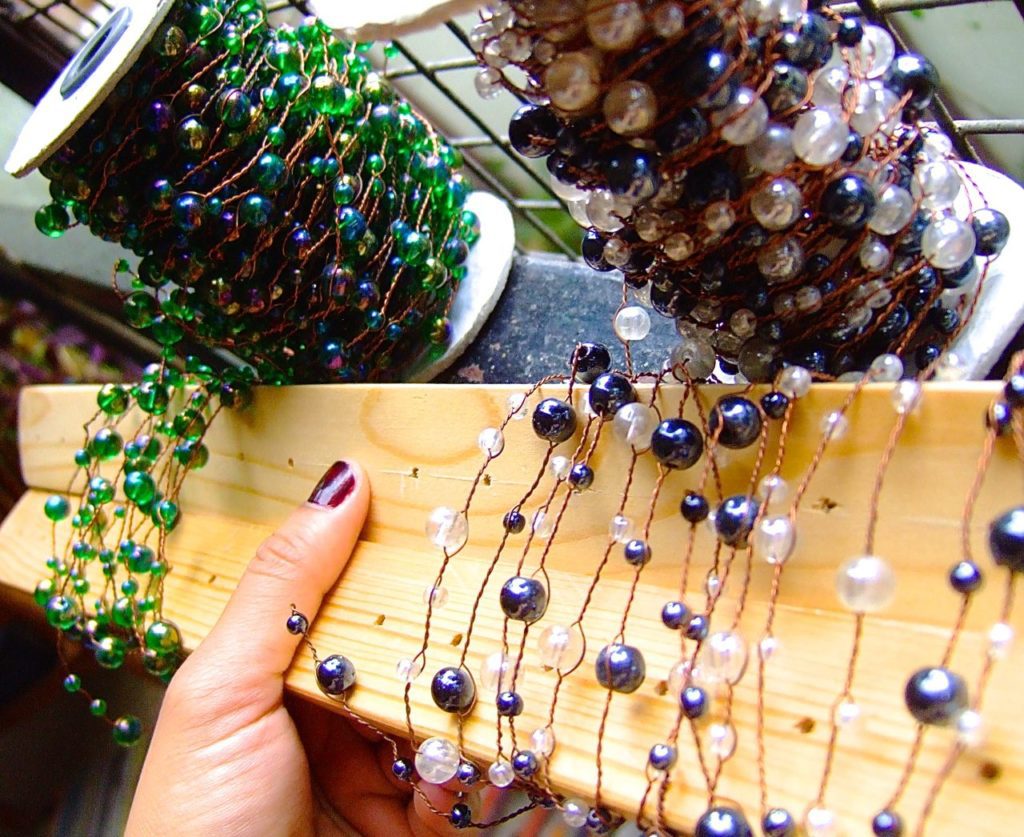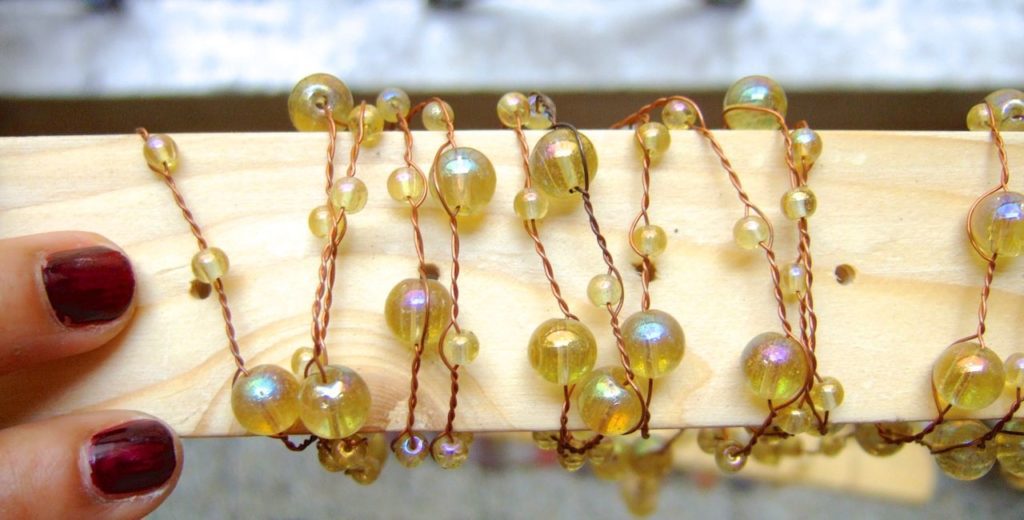 Please find here other color options in these Copper Wire Bead Curtain strings: Reds, Mixed, Opaque Mixed, Black orange Berry, Blue.