Acrylic Colored Crystal Beads
Posted on Dec 21st, 2011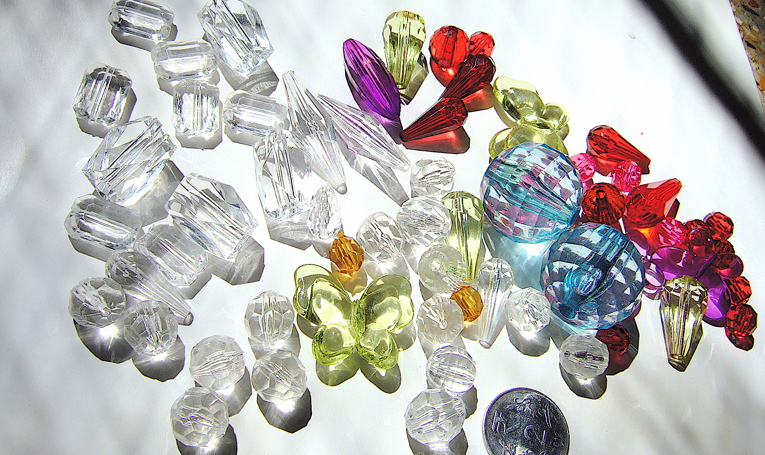 Acrylic Colored Crystals come in transparent white as well as various colors and sizes. Different cuts and colors may be mixed to increase textures in the bead curtain. This bead curtain is light weight and also lower in cost than Glass Crystal Beads and is a good alternative.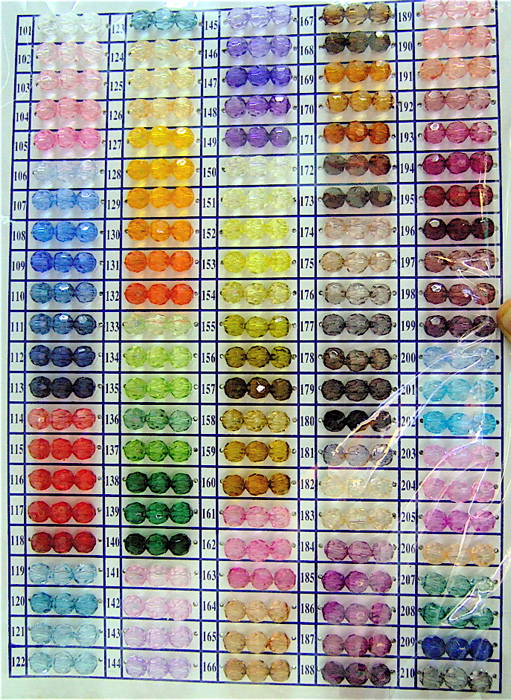 On the left is the Color Board for Acrylic Colored Crystal.
Please CLICK on image to ENLARGE!
Here below Acrylic Colored in shades of ombre in pink and blues.
Other acrylic crystal colored bead curtains: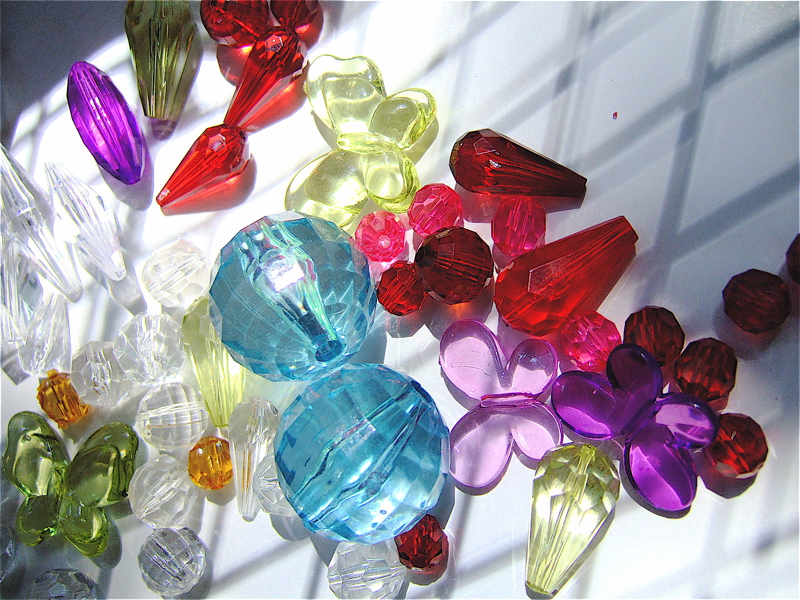 Please Also see Crystal Multicolor Glass and Glass White Crystal Beads.
See also Gold Border Multicolor Glass Beads