Blue Acrylic Crystal Leaf Bead Curtain
Posted on Aug 6th, 2014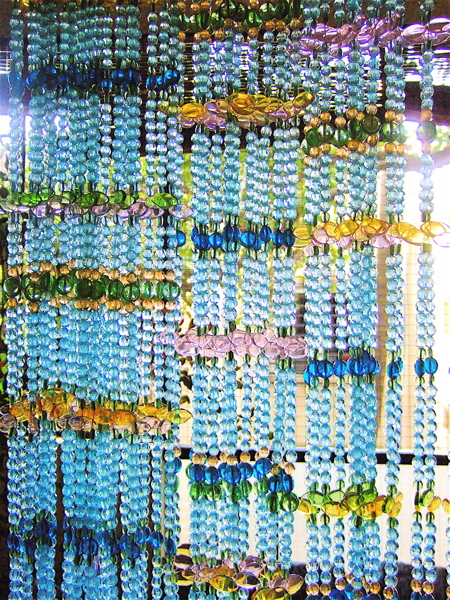 The Blue Acrylic Crystal Leaf Bead Curtain was created for a residence in Rhode Island, USA. The curtain is designed with a base of blue acrylic crystal beads with highlights in pale pink, green and yellow in glass leaf beads and large round batasa beads.
Leaf Beads may be used alone without combining them with other beads rendering a spiral of leaves effect like in Topaz Leaf Bead Curtain.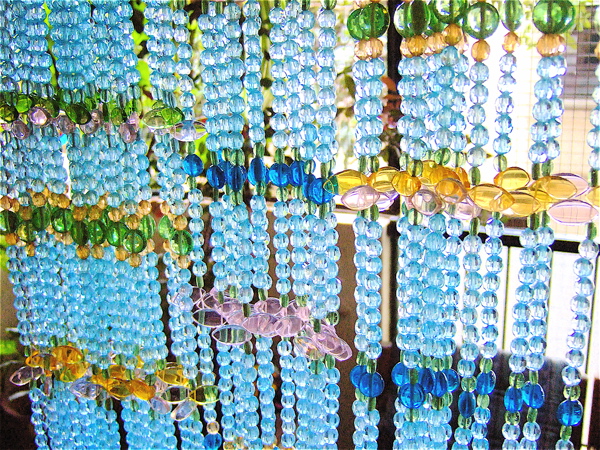 The curtain was inspired in part from our original Moroccan Blue Leaf Curtain.
Please visit other Mix Leaf Bead Curtains, Orange BlueGreen Mixed Leaf Bead Curtain, Topaz Leaf Bead Curtain, Mehendi Leaf Bead Curtain, White Blue Leaf, Oriental Leaf and Yellow Leaf.
Please visit Leaf Beads that also come in various color options as shown below.
Other examples of a similar curtains: Blue Hue Bead Curtain below left is a mix of blues, sea blues, sea green beads in small oval and batasa shapes. An effective contrast has been created using red beads. Also see SeaGreen Bone Disc Bead Curtain and Flower Bead Curtain.