Green Blue Leaf Bead Curtain
Posted on Feb 6th, 2015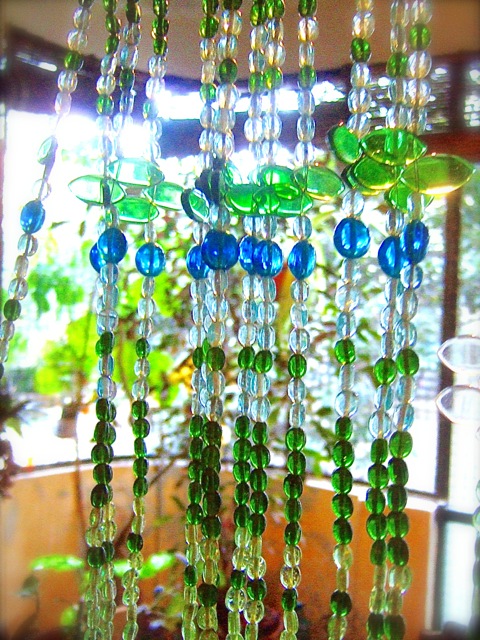 The Green Blue Leaf Bead Curtain is an adaptation of the Mehendi Leaf Bead Curtain which was created for a residence in London. This particular curtain was created for a residence in Bangalore, India.
This Bead curtain is made up of mehendi, light green and light blue colored small oval transparent glass beads as a base, and Mehendi and white colored leaf cut glass beads, as embellishments. Much like the Mehendi bead curtain the overall effect achieved is that of creeper wine leaves.
This color palate and design is an effective way of bringing the warmth of nature into your home!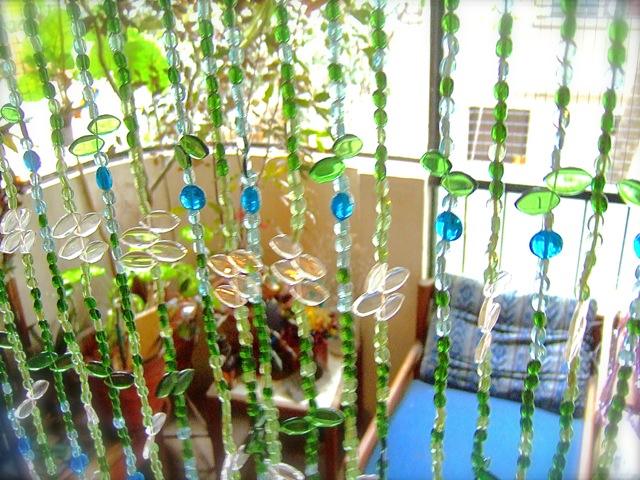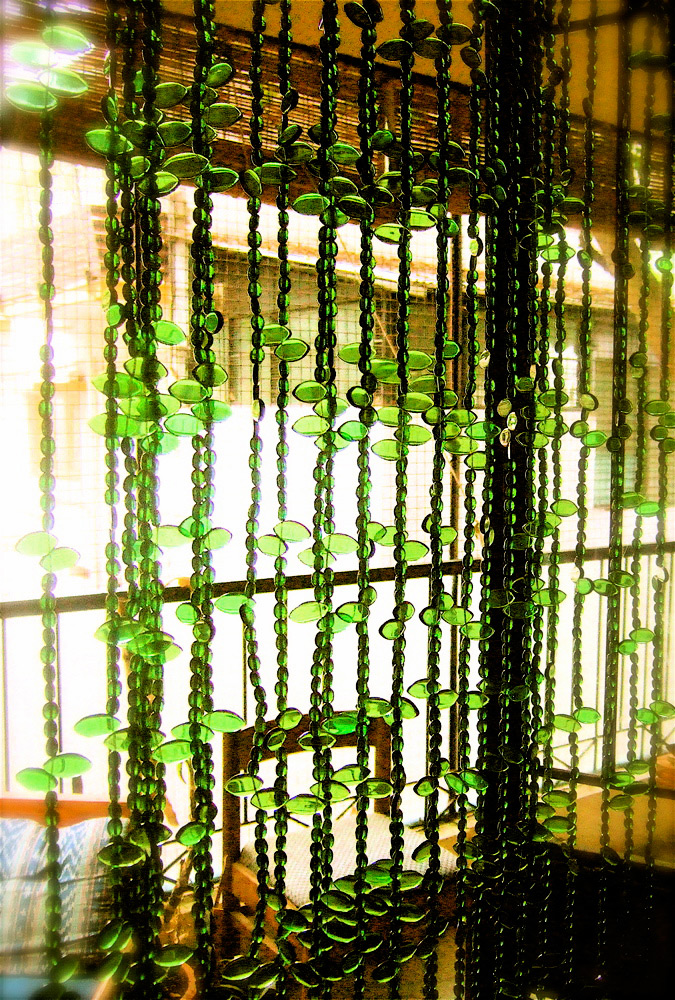 To the left, above describes original design Mehendi Leaf Bead Curtain.
Other similar Leaf Bead with Glass Mix Bead Combinations include  Moroccan Blue, White Blue Leaf, Yellow Leaf and Oriental Leaf Bead Curtain.
Leaf Beads may be used alone without combining them with other beads rendering a spiral of leaves effect like in Topaz Leaf Bead Curtain below.
Please see Leaf Beads that come in various colors or click on below images.