White Square Shell & Glass Bead Curtain
Posted on Dec 6th, 2012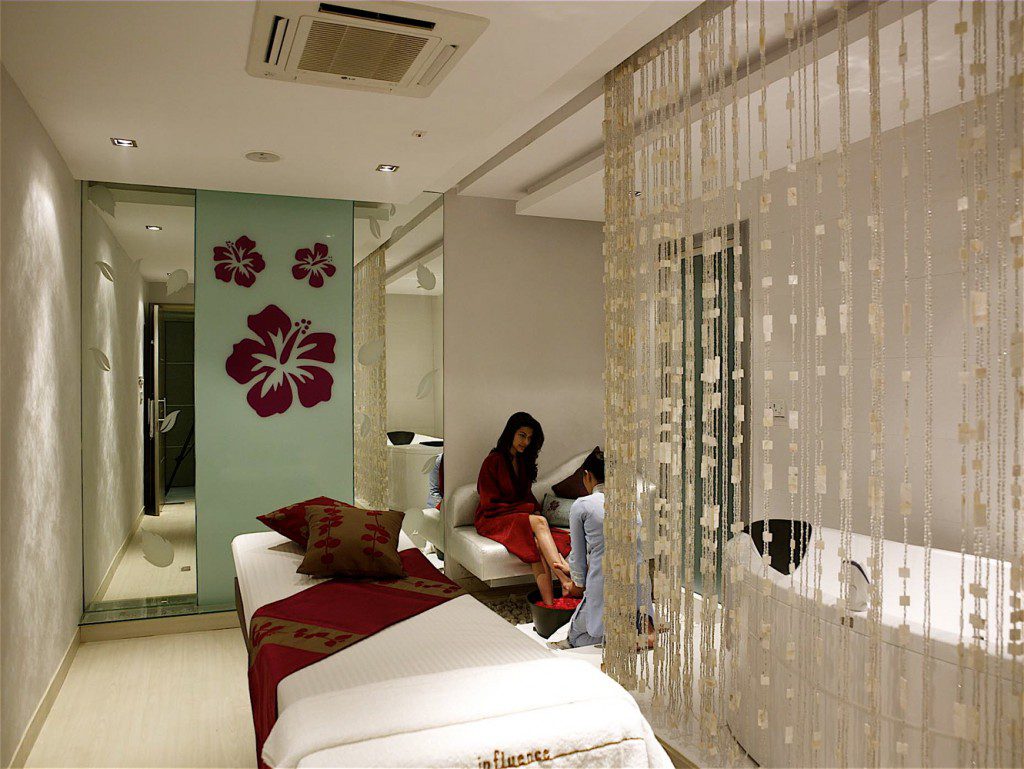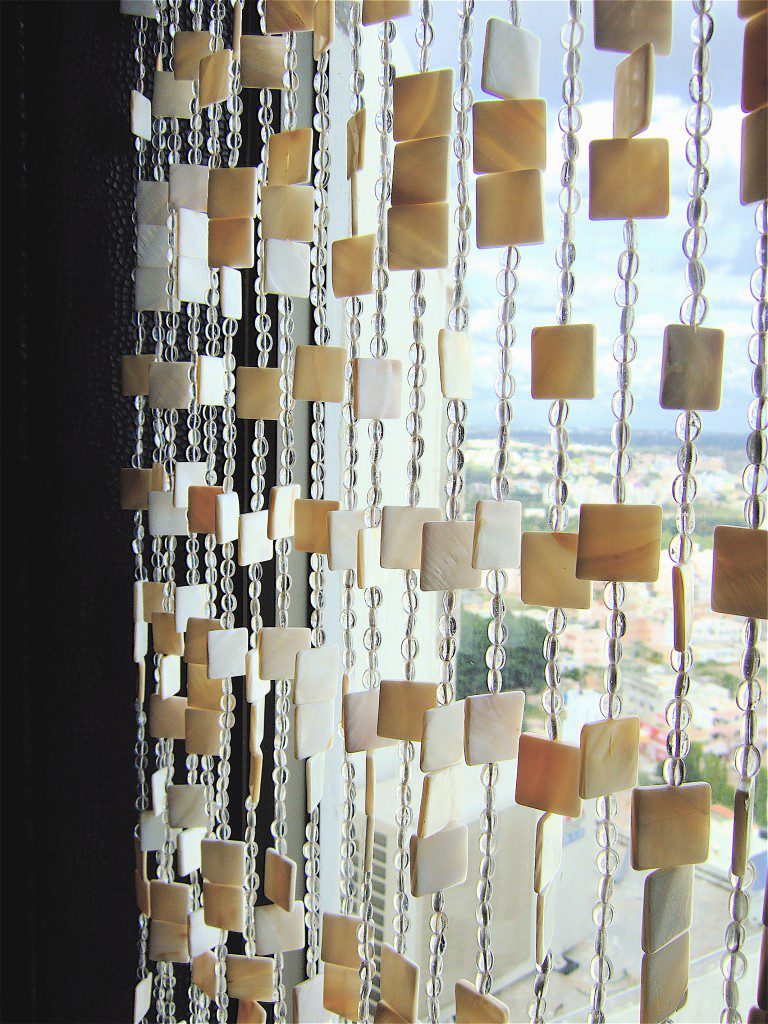 The White Square Shell & Glass Bead Curtain was created for Influence SPA Chennai to create a subtle fil conducteur between open spaces of the various sections in the spa rooms. The role of the curtains was to delineate but not separate, so as to keep the feel of the space open and light. These mobile curtains were placed between beds in Twin Rooms, between bathing and massage spaces, and in some locations creating changing area corners.
Keeping with interiors created by Transform Design Interiors designers, the bead curtain is customized in shades of mother of pearl and white. Materials used here are high-end square cut white shell beads and transparent small oval Glass Beads.
The end effect is ceiling length light curtains dropping down like bold raindrops, creating ease of movement yet adding excitement and texture to the stark white interiors of the rooms. The curtain add subtle play in whites and pearls to an otherwise flat clean palate of the area allowing for it to be an attention piece without being distracting for the customers, providing a pampered soothing environment for a relaxed afternoon at the SPA.
Shell Beads may also be used alone without combining them with glass beads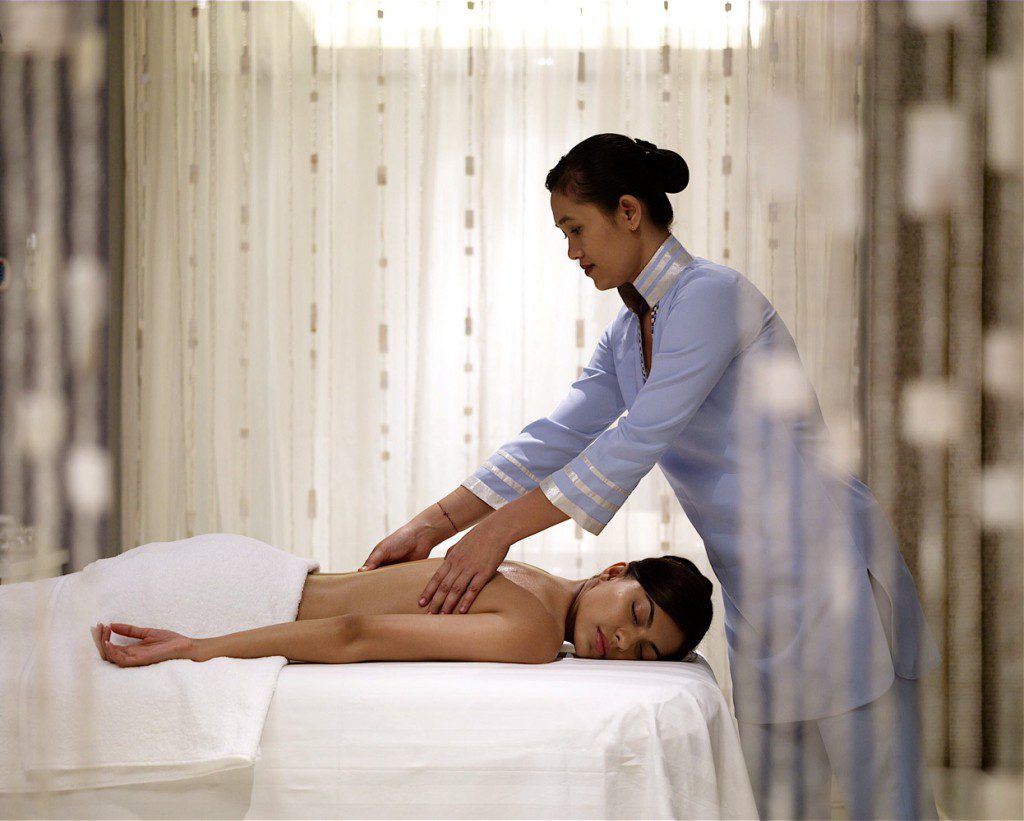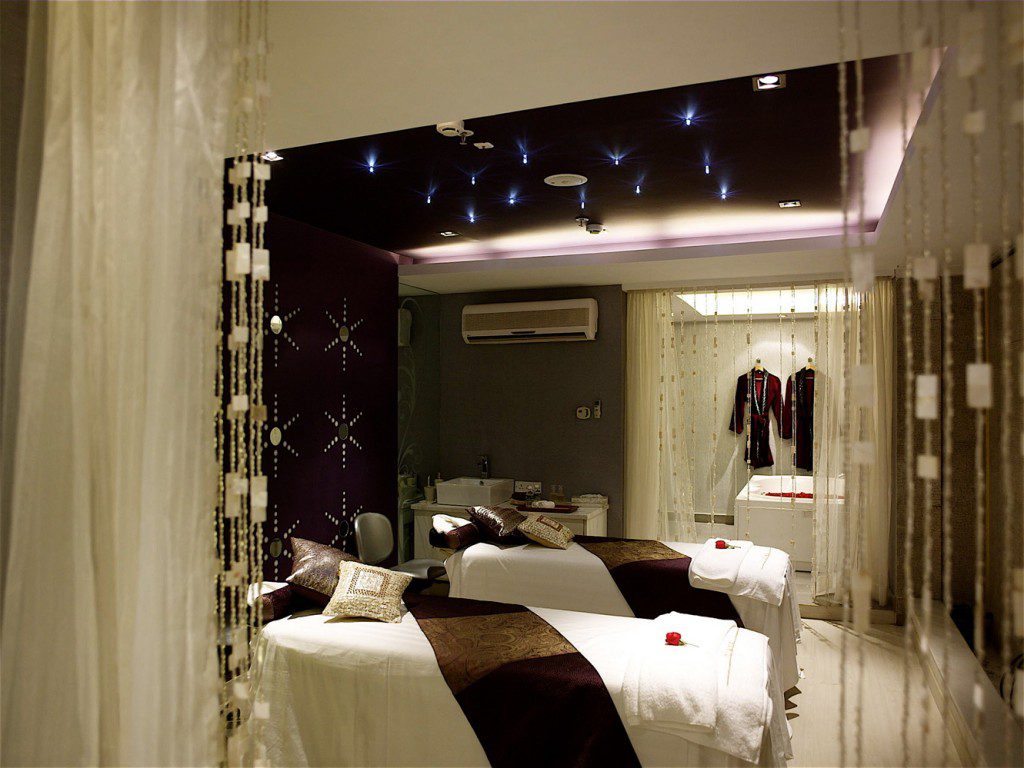 Square Shell Beads also available in brown in Brown Square Shell & Glass Bead Curtain.
Other Shell Beads available include Capiz Paper Shell Bead Curtain. Other White Bead Curtains are the Acrylic Pearl Curtain and Acrylic Crystal Curtain.
———————–
If you are looking to buy, design, customise a bead curtain, screen or room divider for your house, office, spa, hotel or restaurant, then you have come to the right please.
Memories of a Butterfly (MOAB) – design in beads, http://memoriesofabutterfly.com/, specialises in creating High-end, Fashionable, Modern and Traditional, Customized Bead Curtains & Screens.
WE are the answer to your questions:
Where to buy or order a bead curtain?
Searching for a room divider, screen, separator and bead curtain?
Buy High-end designer bead curtain?
Where to design a customised bead curtain?
Screens and separators for my house or office or restaurant?
Bead curtain, Screens and separators for my spa or business or hotel?
Separator, screen, beaded curtain for my temple room, dining area, living area, walk in closet?
Beaded curtain for visual merchandising and shop decor and window?
Home Decor ideas? Soft Furnishing and Furnishing ideas? inspiration for interiors?
Ideas for modern homes? Ideas for even traditional or minimalist homes?
Redecorating and remodeling your home and want open spaces?
Customized interior decor solutions for your problem areas?
We love to work one on one with every client and provide unique solutions to your interior needs through our bead curtains and installations. Bead curtains that can be room dividers, screens, room separators, murals, moving art pieces, door curtains, window curtains.
Customized Bead Curtain: Every space needs to be tackled with its own distinct design and lifestyle requirements which is why we believe in customizing every piece in our work (bead curtain/ scree/ room divider/ separator) with architects, interior designers, hotels, restaurateurs, builders and individual home owners.
Our beaded curtains are exported across the globe and we have completed international projects in Canada, Australia, Europe, UK, United Arab Emirates and USA. Nationally we have designed beaded curtains in Bombay, Delhi, Gujarat, Chennai, Gurgaon, Rajasthan, Kerala, Hyderabad and many other states across India.
FOR ANY QUERIES PLEASE CONTACT:
sreeti@memoriesofabutterfly.com; sreeti@gmail.com
(India) 0091 9845508083
http://memoriesofabutterfly.com/
http://memoriesofabutterfly.wordpress.com/
MemoriesofaButterfly@Facebook